What Strength Can these be?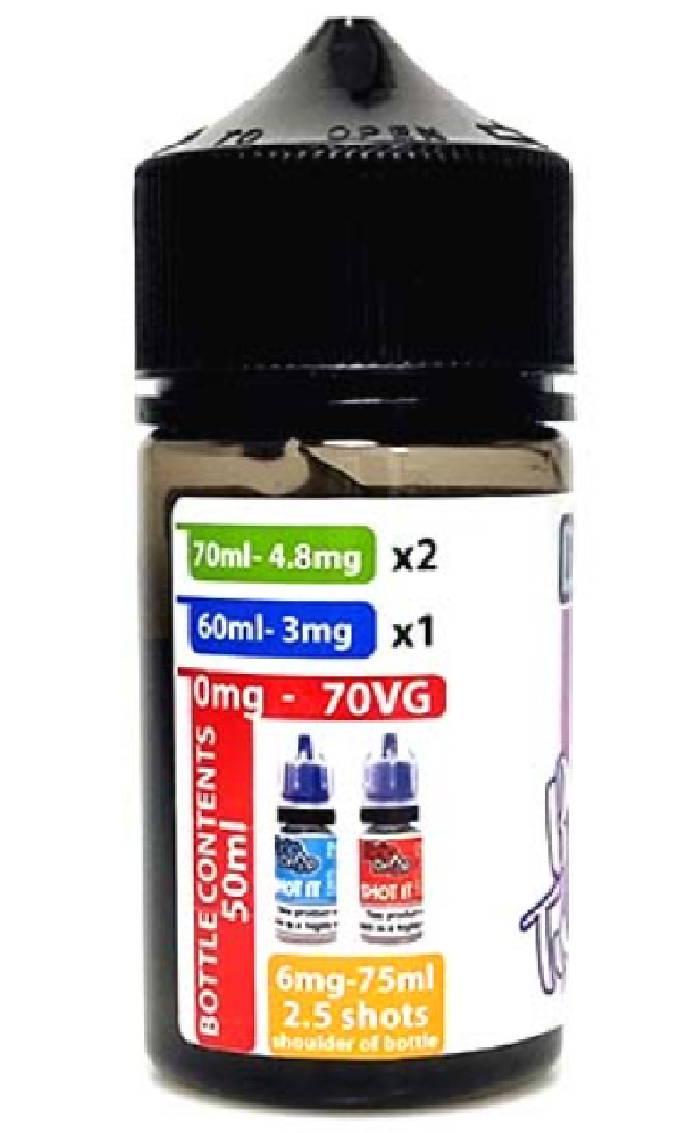 2.5 nicotine shots = 75ml / 6mg

2 shots = 70ml / 4.8mg
1 shot 60ml / 3mg
0 shots = 50ml / over flavoured 0mg
70VG
Disappointing
Had high hopes for this one as liked the flavour profile but didn't think it was great at all. Quite a subtle flavour, muted. I've had far better, definitely wouldn't buy this one again.
Knew and improved twister
Reminds me of twister but a more prominent Berry flavour. A very nice juice !!
Smashed it again
Just like the classic lolly, but take away the strawberry and lime, and add in berries. Absolutely fantastic juice!
amazing
Very good flavour and the size only being 50ml is very nice. the taste is very sweet but not sickly sweet which is a nice plus.
Berry twister
I've always opted for custard/vanilla/dessert flavours, 'Do you sell pies?' Being my all-time favourite. Today I dared to be different and went for the new 'Berry twister' flavour and I was not disappointed. It is a great new addition to the fantastic range, with a lovely sweet, fruity flavour.