What Strength Can these be?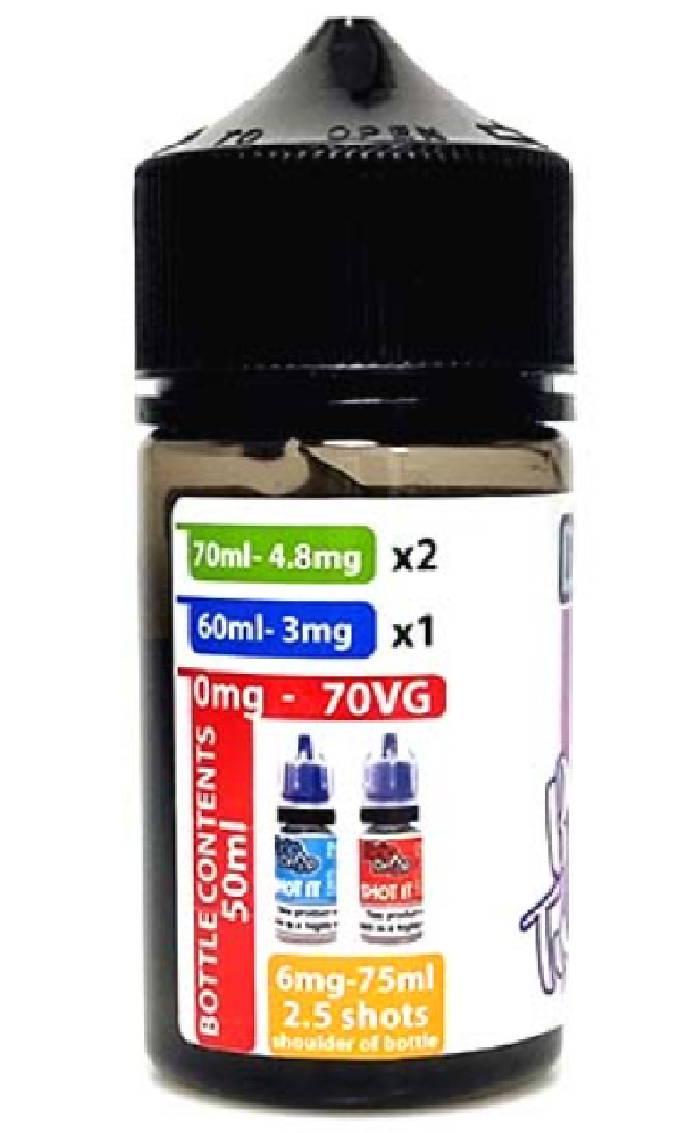 2.5 nicotine shots = 75ml / 6mg

2 shots = 70ml / 4.8mg
1 shot 60ml / 3mg
0 shots = 50ml / over flavoured 0mg
70VG
Clotted Cream Fudge
I have been vaping this flavour on a dovpo blotto 1.5 at 40watts and have found the liquid to give an intense creamy flavour with a delicate fudge after taste. Just like fudge from Cornwall. Really recommend. Also love the shortfill bottles as Drip Drop seem to be the only manufacturer that gives the customer the opportunity to get from 3mg to 6mg nicotine strength once you apply your nic shot. A little thing but, little things matter.
Oh wow
This is absolutely gorgeous!! Tastes exactly like the souvenir gift boxes of posh fudge that you relations bring back from their holidays. Good work!!
What a nice flavour
It's rare for me to find a new flavour hits the spot so when I vaped with the clotted cream fudge I was pleasantly surprised to find that it leaves a good aftertaste.👍
An excellent and moreish flavour
Clotted Cream Fudge is an excellent and moreish flavour.
Smells delicious and tastes delicious.
I thoroughly recommend this flavour. :)
Big thanks to DripDrop Vapour for reviving this flavour.
Clotted cream fudge
This is now one of my favourites,a lovely creamy fudge.Love it.