What Strength Can these be?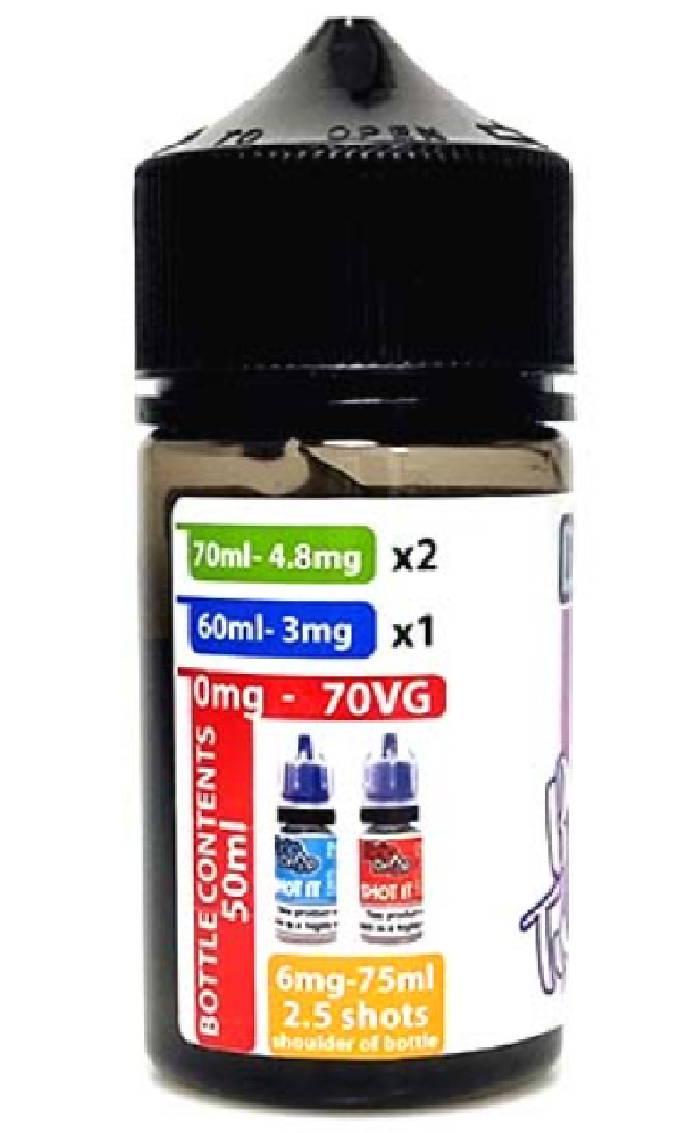 2.5 nicotine shots = 75ml / 6mg

2 shots = 70ml / 4.8mg
1 shot 60ml / 3mg
0 shots = 50ml / over flavoured 0mg
70VG
5 stars
Great all day vape!
Another top flavor from the team at DDV.
One of the best dessert flavours around...
High quality flavouring, no sickly aftertaste or smell. This juice is a real winner!