What Strength Can these be?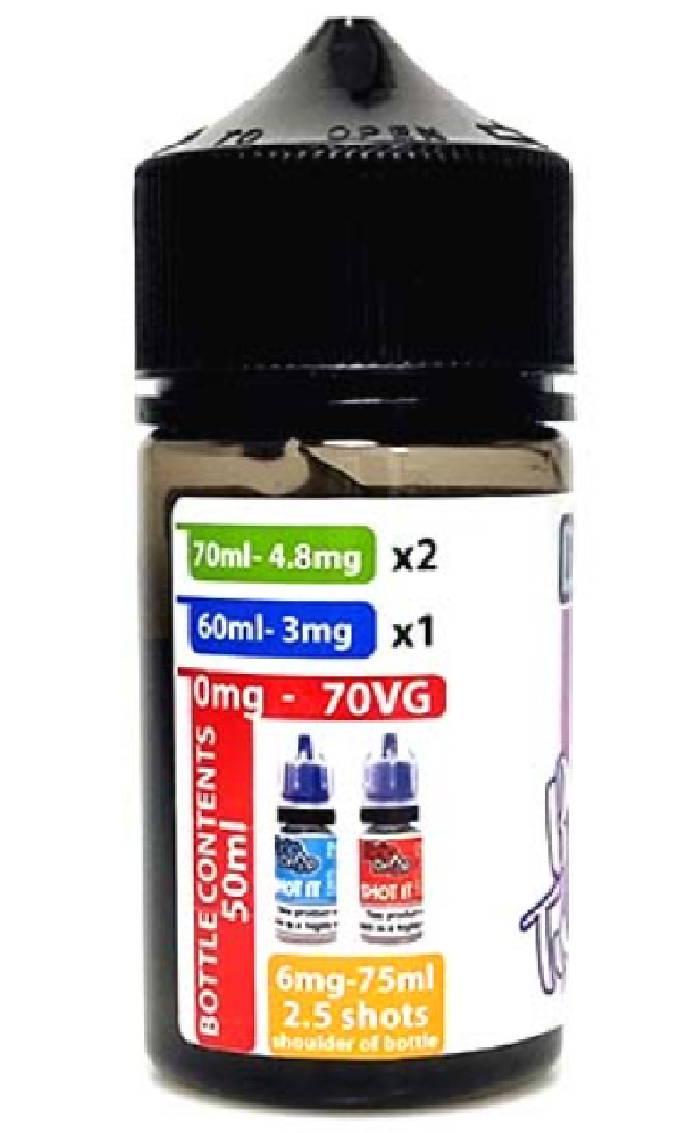 2.5 nicotine shots = 75ml / 6mg

2 shots = 70ml / 4.8mg
1 shot 60ml / 3mg
0 shots = 50ml / over flavoured 0mg
70VG
Guava, Strawberry and Passionfruit - 50ml 0mg
Another Superb Fruit
I have always been a big fan of fruit vapes. Just vaping this for the first time and once more DripDrop have produced another superb fruit flavoured liquid. The balance of the fruits are perfect. It's a sweet vape but not too sweet due to the balance between the different fruits.
Mmmmmmm
Love this juice.... added to the long list of drip drop all day vape's 5 stars all the way x
Yet another juice smashed out of the park by DDV!
A blend of flavours that jumps into your palette. Quite sweet, but just sweet enough to compliment the guava. I have this in 2 tanks currently, at different wattage levels, and it tastes different in both! A must have, and especially at that price!