What Strength Can these be?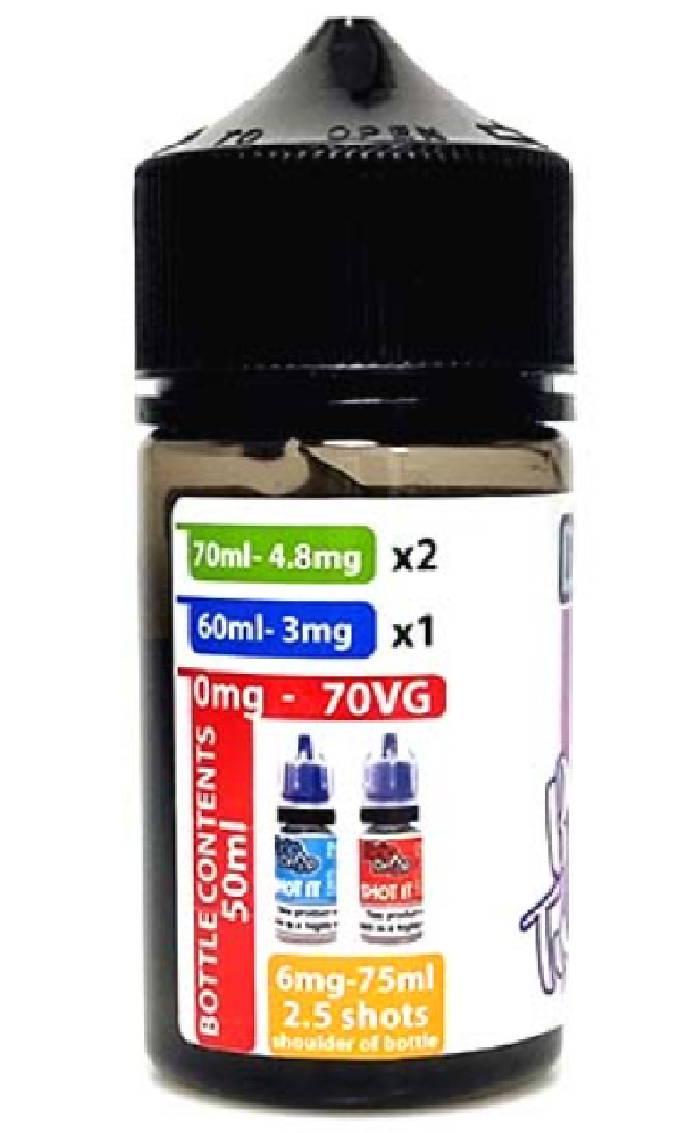 2.5 nicotine shots = 75ml / 6mg

2 shots = 70ml / 4.8mg
1 shot 60ml / 3mg
0 shots = 50ml / over flavoured 0mg
70VG
Raspberry crumble update.
Ive let this juice steep for 3 months now and the flavour is definately better,so give this one a long steep.
Raspberry crumble?
Im not getting any raspberry taste from this juice,more like cherry with some other fruit.Not much of a crumble flavour either,more like unsweetened brown sugar.This flavour must be hard to create as ive tried a couple of other makes which were average,sadly this is another.
A Winner
I am very impressed with Raspberry Crumble which is lovely. I am vaping at 6mg and enjoying it immensely. It is proving to be one of my favourite e-liquids.The customer service is also excellent. I telephoned to seek advice on the best vg/pg nicotine shot ratio to use and received first class guidance which I followed. Well done to the team and thank you.