What Strength Can these be?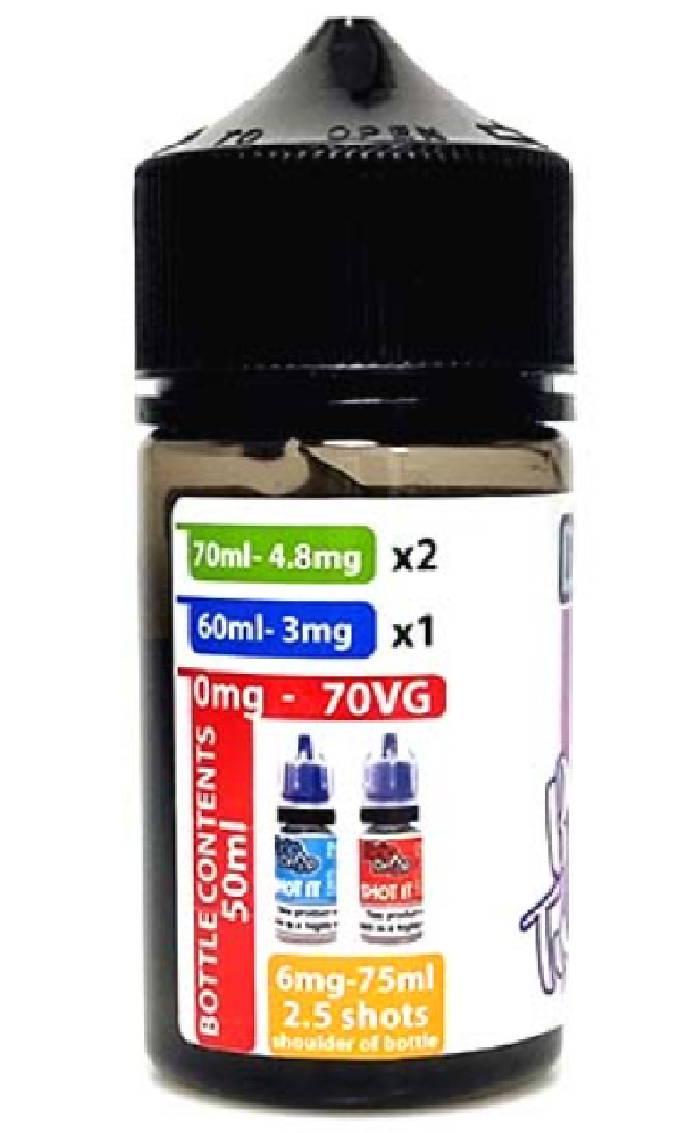 2.5 nicotine shots = 75ml / 6mg

2 shots = 70ml / 4.8mg
1 shot 60ml / 3mg
0 shots = 50ml / over flavoured 0mg
70VG
Great recommendation
Popped in the clevelys store as I was down to my last 5ml 😂 usually only go with blackcurrant menthol but decided it was time to change it up abit so the lad over the counter (should know his name by now) recommended this it's pretty brilliant I will be honest the flavours match the label and the menthol earns its place thanks again ddv 👊
Mouth watering
This flavour is just mouth watering,
my other half cant stand menthol flavours but its soo subtle that even she has fallen in love and stolen my liquid
Perfect cold blend of fruits and menthol.
Fresh strawberry and kiwi taste on the way in, cool menthol and Melon on the way out. Instant ADV classic for any fruity menthol lovers or fans of slam berries.