What Strength Can these be?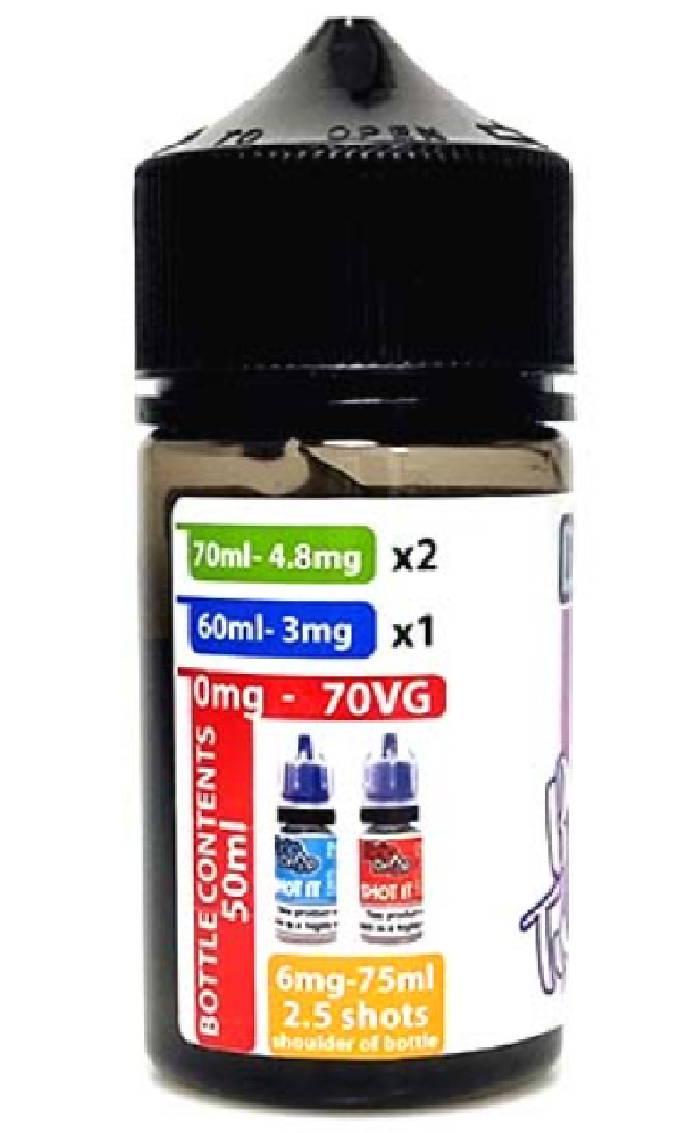 2.5 nicotine shots = 75ml / 6mg

2 shots = 70ml / 4.8mg
1 shot 60ml / 3mg
0 shots = 50ml / over flavoured 0mg
70VG
sweet, yum, needs steep
tried a few hours after I mixed in nic-shot flavour was okay I guess, (--keep reading--), here is the good part, after 3+ days steep time, omg you can start to taste the sweetness on your tongue on inhale, slight strawberry with an apples after taste, the difference a few days can make is insane on this eliquid, spot on guys. <3
A future classic!
Just as the name suggests, sweet Strawberry, and an incredible red apple that stands above any other apple based flavour I have tried. Not very often do we get a "red" apple flavour, and it's extremely refreshing! 10/10