What Strength Can these be?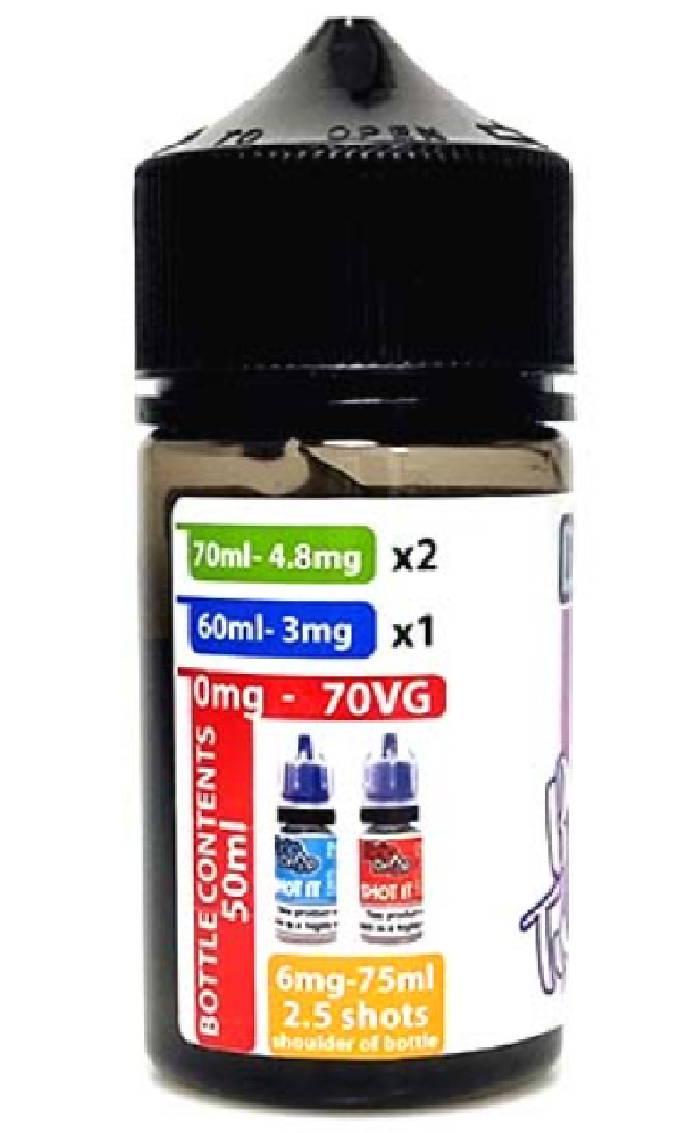 2.5 nicotine shots = 75ml / 6mg

2 shots = 70ml / 4.8mg
1 shot 60ml / 3mg
0 shots = 50ml / over flavoured 0mg
80VG
Vanilla Custard
Wow! All I can say is wow. Really lovely creamy custard. Don't hesitate to buy. You won't be disappointed.
Drip drop eliquid
Lovely flavour, looking forward to trying other flavours, really nice😃😃👍
Lovely juice
This vanilla custard is simply sublime!! I will definitely be ordering more.
Great flavour
I wasn't really into buying custard flavour vape juice but seen a few social media posts with a lot of positive feedback. The flavour is amazing with a lovely after taste. I can see myself ordering more of this juice.
Very Nice Custard Vape
I'm not a massive dessert vape fan and i've tried a few custards before (often costing much more than this) but this is the best i've had and a very enjoyable vape. It's sweet but not overly sweet and a very smooth vape. The vanilla taste is lovely and it just makes you want more of it. I can certainly see myself buying a 100ml bottle of this so i've always got a sweeter vape to turn to because it's a very pleasant vape. Another vape juice by DDV that is amazing at a fantastic price.