What Strength Can these be?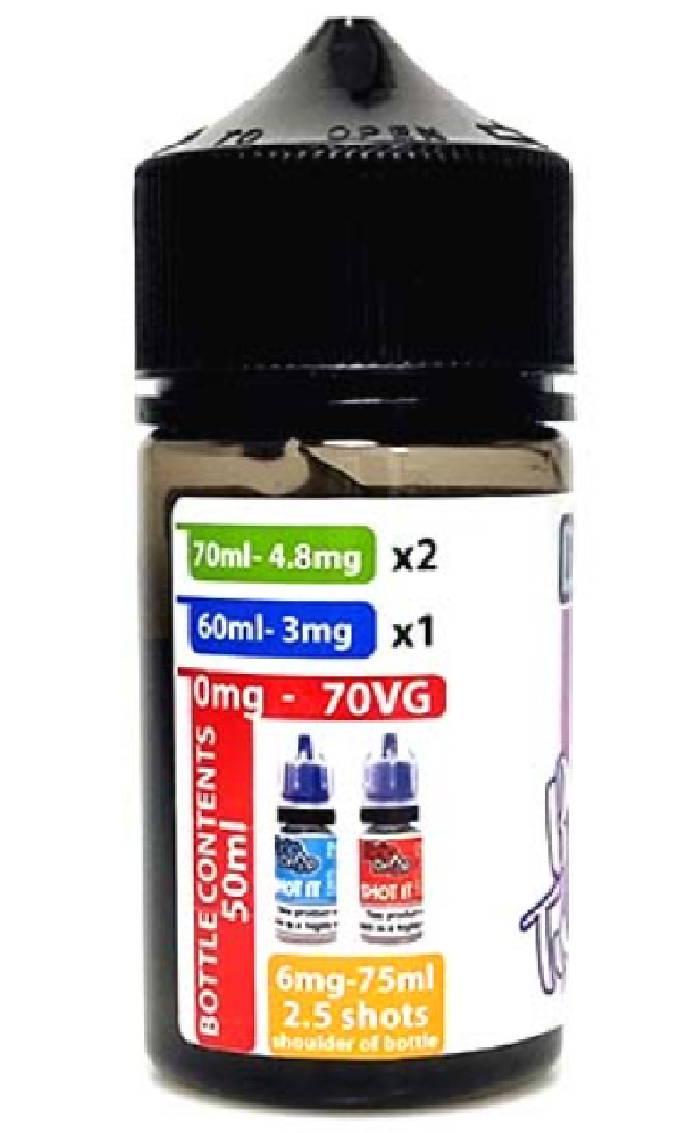 2.5 nicotine shots = 75ml / 6mg

2 shots = 70ml / 4.8mg
1 shot 60ml / 3mg
0 shots = 50ml / over flavoured 0mg
70VG
Great flavour depending on coil
Started with Geekvape 0.2 triple coil at 55w and the flavour shines.
Undertones of apple but main taste is the authentic crumble which theve nailed and i much preffer.
Changed coil to single 0.14 at 50w and apple is now a little more prominent but no crumble taste what so ever.tried 70w and no change.
dumped coil and back to new triple and im really liking this one.