What Strength Can these be?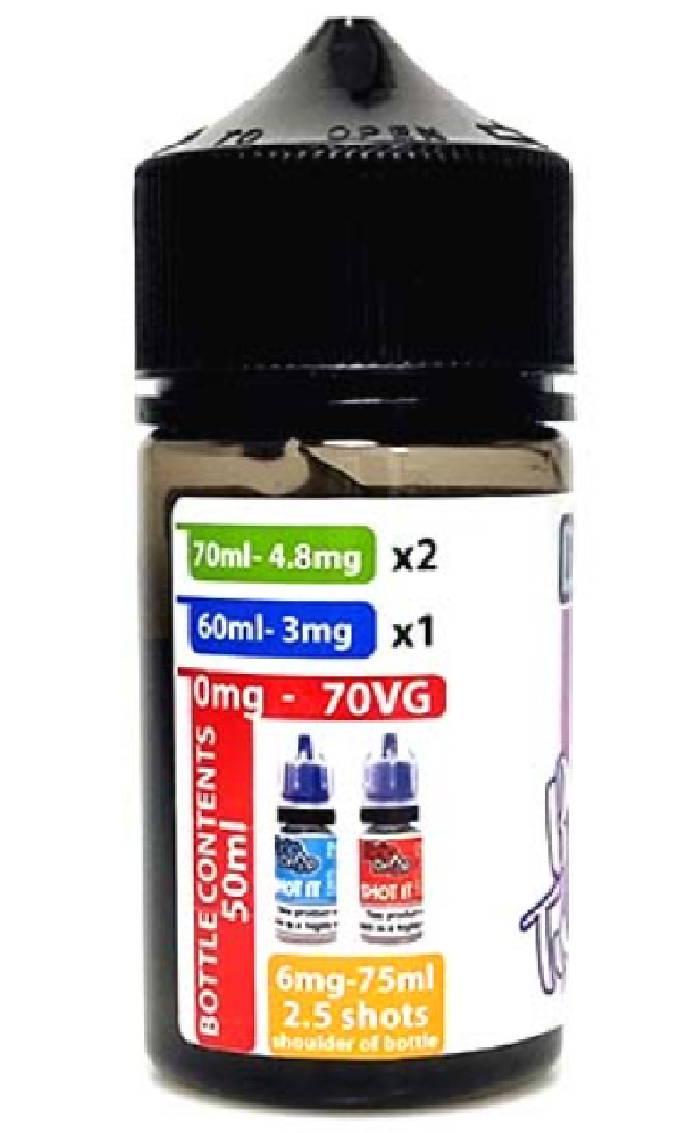 2.5 nicotine shots = 75ml / 6mg

2 shots = 70ml / 4.8mg
1 shot 60ml / 3mg
0 shots = 50ml / over flavoured 0mg
70VG
WOW WOW
If you like the taste of a ripe strawberry, this is the juice you need to try! This is a summer day picking strawberries and eating them as you go… but in vape form. This isn't just another strawberry sweet juice, this a ripe strawberry perfectly extracted into a 50ml bottle. Try this and you will never want to try another strawberry juice from anyone else. This is perfection in a bottle.